How Immutable X is bringing IP Onchain and Aggregating NFT Liquidity
NFTs exploded in 2021, ending the year with a market capitalization of $16.9 billion, a yearly record high between 2019 and 2021. The rising momentum continued in 2022, but it took a quick turn after a series of market negative events starting with Terra in 2Q22. The NFT market capitalization dropped a staggering 25% in USD traded between Q1 and Q2 2002, according to a report from Nonfungible.com.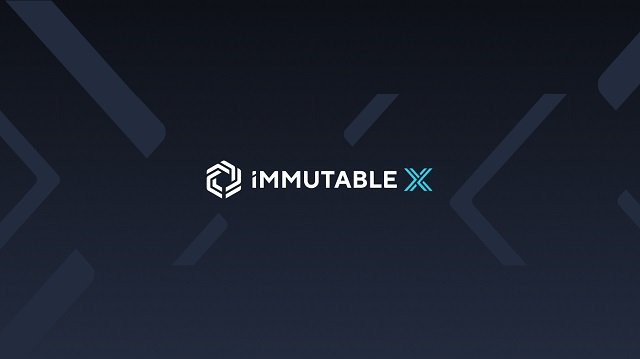 Market Growth in the Gaming and Entertaining Segments
While the overall market is bearish, big companies, especially those in the gaming and entertaining segments, continue to rush into the NFTs space. In Q2 2022, gaming and collectibles NFTs held a leading position in terms of number of sales and size of communities with two third of the overall market. The average price per NFT in the gaming and collectibles segment also increased 107% and 64% respectively compared to Q1 2022.
In a separate report by Quantum Tech Partners, blockchain gaming companies raised $3 billion this year, reaching 90% of total amount raised in last year. Meanwhile, multiple major entertaining companies have launched their first NFTs in 2022 – MGM and EON launched a James Bond NFT series, Netflix released Stranger Things NFTs, Warner Bros. released two NFT collections, Paramount Global partnered with RECUR to create a Star Trek NFT collection etc.
The majority of entertaining companies have partnered with blockchain companies to facilitate the release of NFTs. Immutable X, a cross-rollup NFT marketplace and an order aggregator, is a familiar name when it comes to business partnerships. They raised $200M for series C on March 2022 with $2.5 billion valuation. Disney launched NFTs on VeVe, which is a marketplace built on Immutable X. TikTok, one of the fastest-growing social media platforms, collaborated with Immutable X for its NFT reels release. Immutable X also partnered with traditional gaming companies like GameStop which launched NFT marketplace with Immutable X. In addition, Turner Sports, a leading sports media provider on channels including TNT and AT&T, made Immutable X their preferred NFT platform partner.
Introducing Immutable X
Immutable X is a platform built on StarkEx, a service tool for using zk rollups that Starkware provides. Immutable X solves the two main problems in NFT trading, low scalability and illiquidity, by rollups and aggregating orders.Thanks to rollups, Immutable X could not only bring up high scalability with zero transaction fees for trading NFTs but also keep security at the same level as Ethereum. The other strategy is gathering orders from different marketplaces. Immutable X provides an SDK for developers to build an NFT marketplace on its platform, aggregating buy/sell orders that are requested from every NFT marketplace built on top of Immutable X. It's similar to how Serum in Solana works as a central order book to provide more liquidity in Defi.
IMX Token
IMX, a native token of Immutable X, has three utilities — fees, staking, and governance. 20% of protocol fees are paid by IMX. If buyers couldn't pay fees in IMX, they could pay in different tokens. Immutable X would buy IMX for the same amount of fees on the open market. These paid IMX are sent to the "staking rewards pool".
IMX could also be used for staking. Staking lasts for a month per cycle. Stakers who qualify for certain conditions could receive IMX from the staking rewards pool proportional to how many IMX they are staking relative to all other staking amounts. Last, IMX holders could participate in governance by submitting a proposal and voting proposals to decide grants, funding, rewards, fees, and many more.
The NFT ecosystem grew and formulated over the Crypto Winter 2018 – 2019. This is when Bitcoin dropped from $20,000 to under $4,000 and Ether fell back below the $100 mark, but it was also during this time that thousands of people participated in building the world of NFTs we see today. The NFT market now may not be in the spotlight as it was during last year's bull run hype but during this market downturn builders in every project and community are quietly moving forwards in full force, even stronger than ever, ushering in the next era of NFTs.
Immutable X offers quick trade confirmation, zero gas fees, and large scalability without compromising security. Although the current status is lower than major NFT marketplaces such as Opensea and Magic Eden, it deserves an optimistic expectation if you believe gaming and entertaining NFTs based on rollups could lead to mass adoption in the long term.